Call Us: +919711002226

Send Inquiry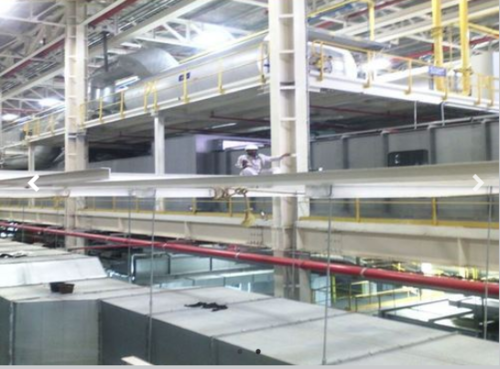 Product Description
UNIVOLEN HIGH CHEMICAL RESISTANT COATING
This type of coatings cures due to chemical reaction between base and hardener. Here the hardener is added just before application of the coating. Only required quantity of the paint base should be mixed with hardener and applied immediately. The mixing ratio of base to hardener differs with type of medium and is usually defined by manufacturer of the coating. These coatings can be made with 100 % solid content and solvent free as per requirement.
These coatings are specially prepared to protect the surface from chemical attack. Here it is important that we should take proper information about the chemicals being used and the chemical fumes in nearby atmosphere before suggesting the product. We have products suitable for all mild chemicals. The details of this coating will come in relevant products section later.
DESCRIPTION:
1) Our organization offers a wide range of Chemical Resistant Paints, which finds extensive application in Chemical industry.
2) These have excellent chemical resistance properties as our range is formulated using quality ingredients.
3) UNIVOLEN High Chemical Resistant Coatings is a high functionality, two component thermoset polymer coating. When cured, the UNIVOLEN High Chemical Resistant Coatings high cross-link density is unlike other coatings. UNIVOLEN High Chemical Resistant Coatings delivers significantly improved product performance and anti-corrosion resistance.
4) UNIVOLEN High Chemical Resistant Coating is formulated with a unique polymer designed and engineered with high functionality. This bridged aromatic backbone structure, when polymerized, forms up to 784 cross-links.
5) UNIVOLEN High Chemical Resistant Coating cross-links predominately through an ether (carbon-oxygen-carbon) linkage.
6) This eliminates high concentrations of hydroxyl groups (found in epoxies) and precludes formation of ester groups (found in vinyl esters) which are subject to hydrolysis and acid attack.
7) UNIVOLEN High Chemical Resistant Coating can be ambient cured or low temperature forced air cured depending on substrate and service conditions.
8) The Paint also provides chemical resistance to all mild acids and mild alkalis.
9) We can procure our range as per the requirement of our clients having special chemical resistance properties. Depending upon the surrounding environment, we design special grade of chemical resistant paint.
Other Products in 'Industrial Coating Services' category